The New Campus
Video, duration 6 mins 20 secs
Narrated by Elinor Coleman

The New Campus is a video essay, exploring the construction of the Royal College of Art's new Battersea South campus from a student's perspective in lockdown, during a time of great change and uncertainty. The footage starts from the bottom of the building, and gradually ascends the different floors, taking into account the sounds and textures of the site. Over the top, the narrator draws links between the labour of the workers, the students who are absent, and the goals of the institution, as they try to grapple with the question of who the new campus is being ultimately being built for.

The New Campus has been included in the RCA Future Archive Project︎︎︎ following the transformation of the RCA Battersea South Campus from construction site to inhabited art and design school, led by Rut Blees Luxemburg.

It was first shown as part of the RCA Online Degree Show 2021 and was shown at RIBA in June 2021, coninciding with the launch of the Future Archive publication.


---


Dinner 2020
Video
Duration 10 mins 53 secs

Dinner, 2020 shows a family conversation over dinner covering topics such as food, England and old age. The film, set in Hong Kong, is in Cantonese with English subtitles. It is an intimate portrait of family traditions, language and cultural difference. It was shown at The Cricketers pub in Kennington in July 2020.


---




Extract from Painters Pinting 2020
Duration approx 1 hour (silent)
Filmed at the Art Bar at the Royal College of Art

Painters Pinting is a silent film, shot from a static camera angle, showing five art students each drinking a pint of lager from start to finish in the student bar at the Royal College of Art. The film was shot shortly before the pandemic and the bar was soon closed. It has not reopened since.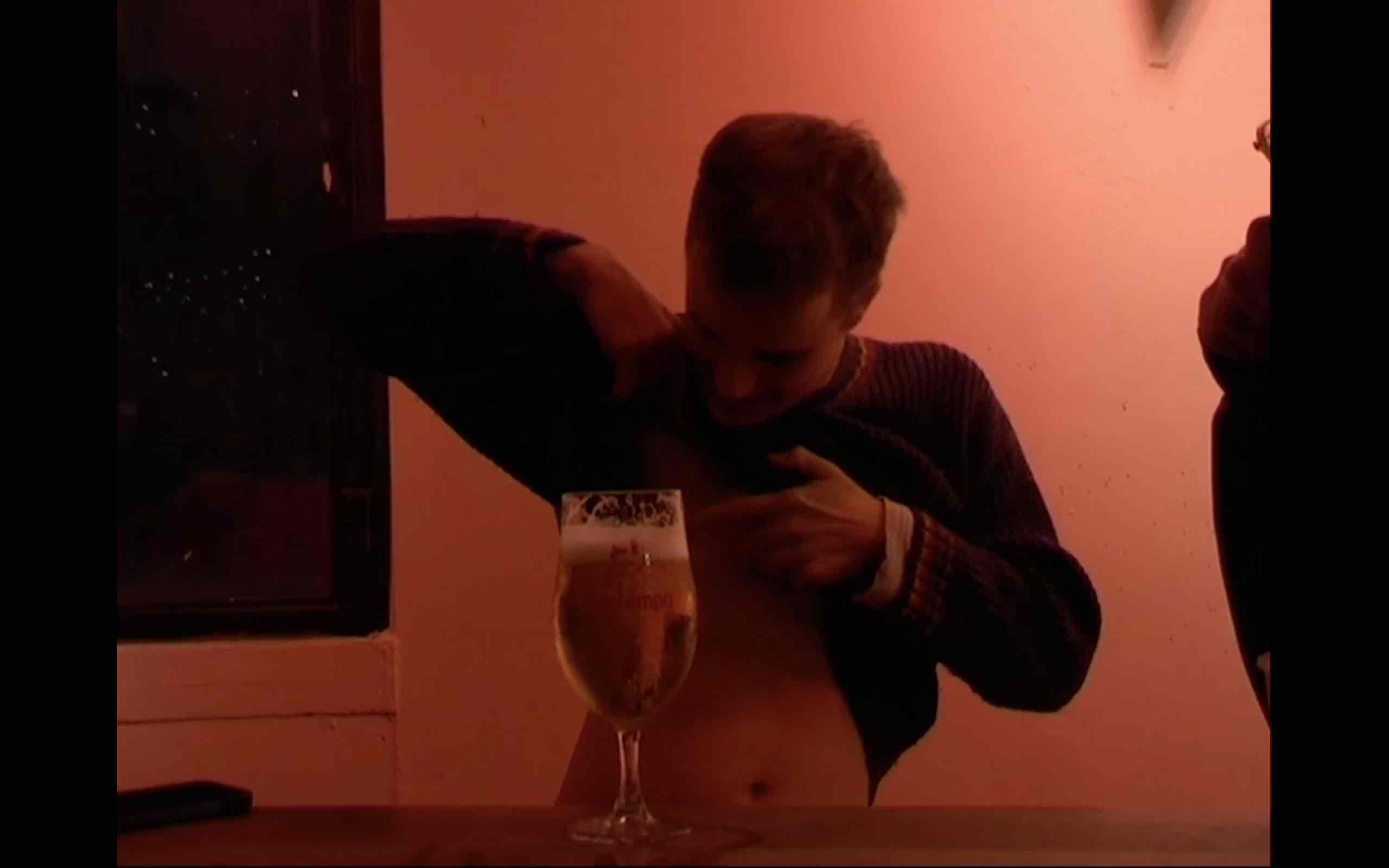 Stills from Painters Pinting 2020
Duration approx 1 hour (silent)
Filmed at the Art Bar at the Royal College of Art

Special thanks to Tom, Taro, Helena and Charlie



---


Order of Play, is the documenation of a performance that happened on 6 August 2019 at the Biscuit Factory, Bermondsey, London by myself and Freddie Kalfayan.

The performance involved the construction of a full-size tennis court, the performance of a 5 minute warm-up followed by the removal of the tennis court.